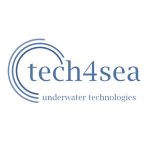 About Business Network
The Tech4sea s.r.l. is a start-up and spin-off of the University of Calabria founded in July 2014. The company is specialized in the development of electric power tools for professional use, in the field of Cultural Heritage (in-situ restoration) and off-shore industry (cleaning and maintenance of off-shore platform, ships, pier, underwater professional works).
The company also gained considerable experience in the design of mechatronic prototypes using innovative manufacturing technologies.
Jobs From Business Network